MARFIN THE MARKETING MANAGER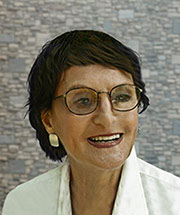 ... brings digital transformation to brand management. It provides a platform to store and analyze data, then, based on that new insight, develop successful strategies. Having a uniform platform provides unprecedented benefits and efficiencies to management at all levels.
The MARFIN model leads the user through the strategic thought process step by step and aids in formulating an action plan. It is a practical tool for everyday use.
MARFIN makes the numbers talk! What's unique about this analytical approach is how it analyzes core market data in different, creative ways so that the user better understands their strategic meaning.
MARFIN was designed based on my many years of international marketing experience with major multinational companies worldwide such as Royal Philips N.V. in the Netherlands and France, and Clairol, Inc. and Citicorp in the United States.
The idea of designing MARFIN was a natural evolution for me. For my consulting work, I needed software that capitalized on the advantages of a digital platform and improved the quality and efficiency of my work. MARFIN is thus truly the result of the marketing process: a consumer need was identified and a product was developed to meet such need.
In addition to the software program, I realized that there was also a need for a marketing planning guidebook to aid marketers in performing their everyday tasks. Such a book needed to be comprehensive, easy to use and primarily practical, and thus the book, Numbers Do Talk! was born.
MARFIN is a combination of the words marketing and financial. By creating a name from the combination of these two words for this new analytical system, I wanted to emphasize the importance of the financial aspects and their consequences on the marketing strategy. Unfortunately, this interdependence is often overlooked.
A BETA version of MARFIN 4.0. which is a web based program is already available. It also includes two demo plans, one for washing machines (consumer durables) and one for toothbrushes (packaged goods) which demonstrates MARFIN's unique features.
Our goal is to make MARFIN available to everybody so that new and seasoned professionals alike will be able to improve their efficiency, discover a new world of digital analysis, and hopefully have fun in the process.
Please try MARFIN and see its benefits for yourself. Join our blog and the MARFIN community. We would like to hear from you.
Thank you very much.

Suzanne Bősze Irving
Founder
MARFIN International LLC